Have you ever bought a starter set of essential oils, diffused them a few times, then abandoned the whole thing because you thought there'd be more to it?
Or gone on a purchasing streak of essential oils because you wanted to be that person but never really used them because you didn't know how or where?
The Spirit of Oils course in an introduction to a new method of subtle energy work, combining the ancient practice of aromatherapy with powerful energy spots on our bodies. This course teaches you how to work with specific oils, applied to specific energy centers on the body, to restore, support, and balance your emotional state. What this should really say is: After this course, you'll have nine oils, that you know exactly how to use, where to use them, and for what purpose (so, when). Plain and simple.
Whether you're brand new to essential oils, or a novice practitioner, the Spirit of Oils course will expand your relationship to the deeper nature of each plant from which the oils are derived.

It's designed to bring us closer to our higher selves. Plants have energies. These energies instruct our bodies through subtle vibrational communication. And when we know which oil to use when, and where, we establish a harmony in our bodies. We feel great.
You can be that essential oils person you always wanted to be. And you can do it with some serious science and ancient teachings behind ya.
So which oils
are we talking
about here?
The oils we'll be covering in depth are:
Atlas Cedar Wood
Blue Tansy
Geranium Rose
Jasmine
Lavender
Green Mandarin
Saro
Vetiver
Ylang-ylang
And what can
I expect from
this course?


LOGISTICS

Duration: The course content is two and half hours long, covers thousands of years worth of material, and is hopefully also a lot of fun! It is recommended to break the course up into a few parts, so that you have time to work with and get to know the oils individually.

Supplies needed: A journal or access to a printer if you'd like to print the follow along manual with pages for taking notes
And what about the oils? Great question! The course fees are inclusive of an essential oils starter kit with sample size bottles of each of the 9 oils (roughly 50 drops). Shipping is included for the continental United States. Please note: due to Covid restrictions, shipping outside of the United States is not available right now. So sorry to be such a bummer.
YOU WILL LEARN
The plant profiles of each of the 9 plants used in our oil kits
The nature of these plants and the spirit lessons they offer us, for example:

Did you know that the Geranium Rose plant releases an oil from the back side of its leaves when it is overheating to cool the plant and protect it from damage? And did you know that this oil is great for regulating heat not just in the body, but also in our minds? This oil calms obsessive feelings, clears out old patterns, and helps us sort out what is worth keeping and working on, and what really needs to go. I call it the regulator - and I use it when I need to check myself. To focus on new pathways forward. And I feel the oil forging the path with me!


How to pair these oils with specific emotional disturbances
Which spots on the body support balance when we're experiencing emotional disturbances
How to decide for yourself which oil to put where, to give yourself what you need for emotional wellness


YOU WILL HAVE ACCESS TO:
The full course for life (or for as long as Jaci's Teaching School is in business)
A 28 page printable follow along manual
Printable reference charts listing the oils, the emotional upsets they best support, energy shifting spiritual affirmations for each oil, and the powerful energy spots on the body (great if you want to quickly reference in your energy practice or on-the-go!)
Email support with Jaci for any questions about course content
A list of extended learning references, should you wish to go deeper on any topic
Once I've completed
the course,
I can expect...
To get started straight away!

You'll have everything you need to begin the practice of applying essential oils to establish harmonic emotional balance within your body, or the body of your friends, family, loved ones, and even clients.

Plus you'll have all the helpful printable charts and guides for putting your new skill set to practice.


Invest in you.
Learn the things
you've been meaning to learn.

Now is the time.


Emotional & Spiritual
growth are always a
good idea.

Your Instructor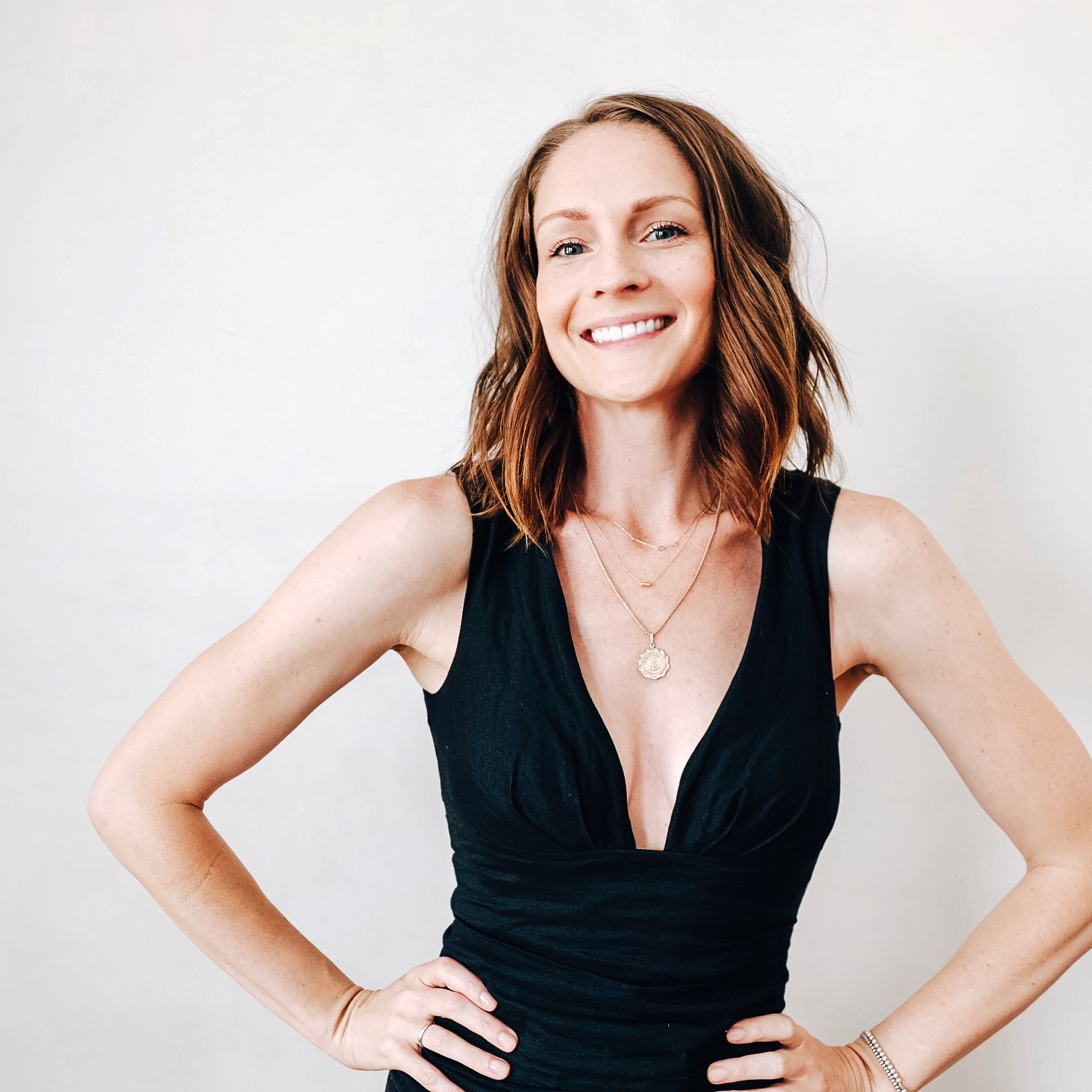 Jaci Pearse is a finely tuned medium and psychic intuitive that took a deep dive into holistic nutrition, plant therapies, and alternative healing modalities. After working with hundreds of clients in her NYC practice, she created the Connections Method, digital workshops, and online exercises to help others enhance their own spiritually connected nature. She believes all things have a spirit, that we are all connected through the Field, and because of this, that we are all one divinely interwoven collection of energy.
To learn more about Jaci, her practice, background, degrees, and certifications, as well as private Connection sessions, the Connections Podcast, and more, visit her website at www.connectionswithjaci.com.
Course Curriculum
Welcome
Available in days
days after you enroll
Summary of Course & Foundational Information
Available in days
days after you enroll
Essential Oils & Plant Language
Available in days
days after you enroll
Frequently Asked Questions
When does the course start and finish?
The course starts the moment you purchase and is a completely self-paced online course - you decide when you start and when you finish your lessons each day. You will have access to this course for life (or for the life of the Connections with Jaci Teaching School). Please remember: the course is inclusive of the essential oils starter kit. Please allow for time for shipping. Kits are typically posted within 2 business days.
How long do I have access to the course?
There is no expiration for access to the course.
What if I already have all 9 oils? Or I want to take the course and live outside of the US?